Rehabilitation in North York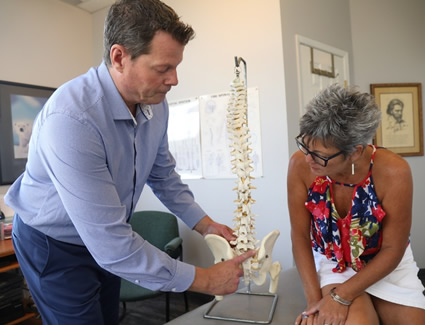 Have you been struggling with pain? Whether it's a newer injury or something you've been battling for years, your body needs help with healing. At Bayview Chiropractic Clinic, we offer a broad range of services to you, including rehabilitation as an adjunct to your chiropractic care.
Get Your Movement Back
When you get adjusted, it restores the nerve flow to your full body. Rehabilitation involves specific stretches and exercises to restore function to the joint. When you're properly aligned, your rehabilitation has a much better chance of being more effective for you. If you had physiotherapy as a stand-alone service, you may not get the nerve supply you need to recover correctly.
Planning Your Recovery
You want to know what to expect when you begin seeing a new doctor. We'll assess your condition and let you know how long we think it will take, how many sessions and when you will likely start to notice a difference in your condition. Note that if your problem has been present for decades and you're in poor health, it will probably take more time to recover than if you were a 25-year-old athlete.
We'll consider your age, occupation, injury, fitness level, diagnosis and compliance into account to let you know when we think you will get results.
Call Now
Would you like to learn more about how rehabilitation North York can help your body? Contact our team today to set up your free consultation!
CONTACT US »

Rehabilitation in North York ON | (416) 222-5084