Orthotics in North York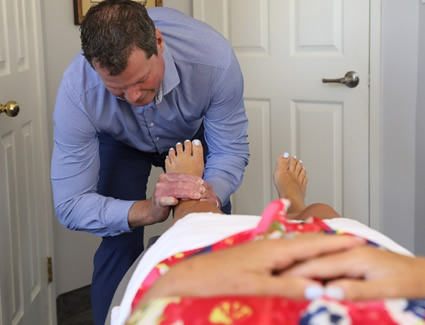 If you're suffering from knee pain, foot pain, back pain or even headaches, the cause may not be what you think. As a chiropractic patient, you'll receive a full evaluation that includes an assessment of your feet, knees and gait. Commonly, the cause of problems can be related back to the feet not getting the support they need. You may have a leg discrepancy, flat feet or another foot-related condition.
Dr. Sandwell has an undergraduate degree in kinesiology, which serves as a great complement to his chiropractic education. It gives him a good deal of insight onto gait and how it affects your entire kinetic chain, right up to your neck and head.
Orthotics for All Ages
Children and adults alike can benefit from having orthotics. If you get them, we'll recheck how they suit you every couple of years to be certain that your feet haven't changed. If needed, we will make an update to your orthotics.
Learn More Today
Ready to get started? Book a free consultation for orthotics North York now!
CONTACT US »

Orthotics in North York ON | (416) 222-5084