Chiropractic Care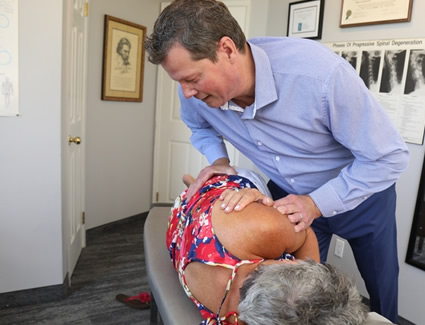 Your nervous system is responsible for everything else in the body. The nerves go through your spine and exit out to every other part. If there is a misalignment in the spine, it affects the nerve and can result in pain or restrictions. It's stopping your body from healing, and if left uncorrected, you'll continue to experience symptoms.
The way these misalignments can be corrected is with the chiropractic adjustment. Once addressed, your body can self-heal as it is supposed to.
Our Comprehensive Approach
Our chiropractic techniques are regulated by the Ontario College of Chiropractors, known as the Diversified Spinal Adjustment Technique. Your chiropractor may also use soft tissue therapy or modalities such as
Electrotherapy
Ultrasound
Spinal or muscular stretching
Orthotics
When appropriate, you'll be given advice on your posture, habits, stress, ergonomics and anything else that can improve your recovery.
Is Chiropractic Right for You?
There is a broad range of conditions that may respond positively to chiropractic, such as
Arm and hand pain
Digestive issues
Headaches
Low back pain
Neck pain
Numbness and tingling

Chiropractic Care | (416) 222-5084